Using our dedicated Guardfox Infrastructure Management Platform, we are able to deliver substantive business value by automating routine configuration and management tasks.
Enables you to effectively build and manage dedicated and semi-dedicated technical support teams that cater to your company's technical challenges at all times.
Designing, developing and deploying efficient processes that have high technical-loading capacity and enables businesses to attain 99.99% uptime.
We are able to provide premium support and server maintenance 24/7/365, to ensure smooth running of your business.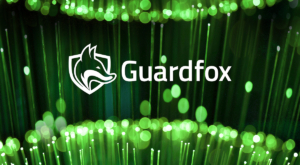 Guardfox has been an industry-leading providing of premium technical management services to several companies for over a decade. We are able to deliver top-notched services in areas that include dedicated technical support, high availability and high-load project implementation, IT infrastructure management, and server management.
Guardfox handle each client's needs uniquely. Our engineers are veritable team players that seamlessly work with companies to isolate real business threats and opportunities. This forms the ground step for developing and implementing customized systems and tested solutions to help our clients increase the productivity and efficiency of their business as well as achieve set business goals and objectives.