The Company
Our core values extol an optimistic overview committed towards fostering the best of relationships with our clientele and astutely dealing with clients' projects. Observing these endearing tenets have transformed us into an effective close-knitted team with unmatched success. Our mission statement goes thus:
We offer clients complete control of their information system. Rather than purely proceeding with resolving tasks in isolated undertones, we prefer to follow through methodically with a holistic approach. We are thus able to ensure successful advancement of clients' businesses, and minimal technical complications following completion of a project.
We uncover veiled opportunities needing optimization, and proffer solutions that increase the efficiency of our clients' infrastructure.
We have developed a habit of being fascinated by unconventional projects, to which we endeavor to propose and develop novel unconventional solutions. This forms the bedrock for our aggressive growth and development.
We are open to undertake collaborations with clients who are in dire need of performance optimization and efficiency boost of their IT infrastructure.
We always give a listening ear to all our clients, and always remain fastidious to understanding customers' comments, complaints, and enquiries. Our client's responses are valuable to us in becoming better service providers.
We are liberal about engaging in any form of collaboration with customers as such collaborations serve as palpable business opportunities for us.
Our team
The bedrock of our inspiring success story is a 40-man strong team of high-level professionals and specialists. Going through an excruciating selection process, all staff members are grilled to ensure that they exhibit excellent technical knowledge and expertise; problem-solving skills, language proficiency; inflated desire to be helpful; a pedantic eye for detail; and the capacity to diligently follow due process.
Our elite senior technical staff members each boast of upwards of 30 years of technical experience. Their input is critical to us in developing a balanced, competent, and resourceful team.
Why choose Guardfox
Knowledgeable staff
We boast of a truly diverse staff, each staff bringing in unique and valuable contribution to increase the wealth of knowledge and expertise of our staff team. With invaluable skills, unrivaled experience, ethical rectitude, proficiency in communication, and an enterprising attitude; our staff are without reservation, fully equipped to take on your technical project regardless of magnitude, and complexity.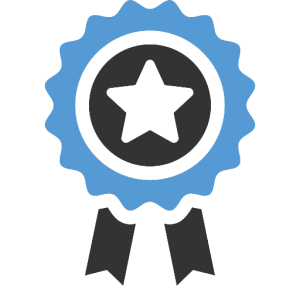 To maintain and regularly improve the quality and efficiency of our staff, we undertake the following processes:
First, we pass each prospective candidate, when staffing, through a rigorous and far-reaching selection process.
After becoming a part of our staff team, staff members habitually undergo trainings addressing different remedial aspects of service delivery. Staff members are also assessed just as often on professional skills, logic, responsiveness, efficiency, as well as a host of other assessment parameters.
Staff members also receive training from senior engineers via organized master classes and corporate internal trainings. This effectively leads to in-house human resources development.
We have infused experience and expertise gained over the years to develop a robust infrastructure that is well maintained and improved to ensure continuity and improvement in the quality of services offered.
24/7/365 Availability
With clients scattered around the globe in overlapping business time zones, and the ever-increasing immediacy of tackling technical problems, we have a resolute support team on standby round-the-clock. In plain terms, you will always have our ears.
Our accessibility transcends time barriers and barriers in communication avenue. In addition to ensuring that our operation schedules are planned so that we are adequately staffed and prepared to handle any issue at all times, you can reach us through varied channels including an Online Helpdesk, Live Chat, Phone, and Skype.
Effective communication
We hold communication in high regard. To prove we do, we have established multiple channels and have setup well designed communication protocols, to ensure that communications proceed seamlessly. Thus, regardless of the number of parties drawn in, detailed information extends to all parties as at when due.
We advocate a consummate standard of transparency. This extends from intra-company communication to communication between support staff and clients. Within the framework of our organization, details of ongoing projects are passed along timely and wholly between shifts; and between specialist sub-teams and staff members. Thus, long-running projects such as device migrations and backup restorations do not fall through the cracks.
Another facet to established corporate vision on the importance of communication is in the regular scheduling of company-wide meetings to discuss existing issues. These meetings provide an avenue for direct feedback and improvement suggestions to be passed along from the service teams to management.