Keeping your business protected when disaster strikes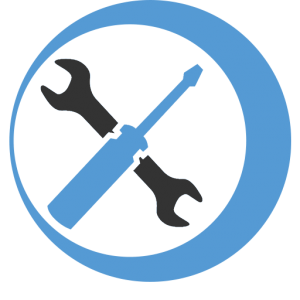 Modern businesses are now more than ever exposed to several damaging factors that threaten data and operations with uncanny accuracy and in differing dimensions. It is now commonplace occurrence for there to be sudden loss of data, loss of functionality and breakdown of operations. The negative effects are enormous on the standing of all affected businesses.
We believe in undertaking proactive solutions. The capacity to recover from a sudden disaster is directly linked to the efficiency of the underlying recovery process. We offer a time-tested recovery solution suitable for all business data regardless of complexity, which will ensure maximum protection of all critical business data.
Our recovery framework is fully customized and organization-specific, leading to remarkable relief to your organization when disaster strikes. We are able to meet your preset data recovery objectives by leveraging data protection, backup, and storage on a viable virtualization background.
Involve the quality services of Guardfox to safeguard your inimitable business data with exquisite action processes personalized for various disaster degrees. We are able to develop detailed recovery plans based on prioritized risks, after identifying your critical business applications and processes.
Developing the perfect disaster recovery plan
We have a multi-layer data protection system in place that efficiently reduces the potential negative effects that result from various threats. Reach out to Guardfox for your recovery needs, and let us bother about the complexity of the task: so you can rest easy about total protection and concentrate on other vital areas of your business.
Our cost-effective recovery plan is based on two critical tools, virtualization, and a quick data recovery system. Our managed recovery solutions are designed to mitigate revenue losses and greatly lessen downtime.
Enterprise Level benefits
Rapid disaster recovery
All-inclusive data protection and very flexible deployment techniques
Cost-effectiveness
Off-site data storage and protection
Our data recovery system is not only cost-effective; it is able to resolve disasters in the shortest possible time frame, leading to considerable time-savings. We are able to provide unmatched high availability solutions for enterprise level establishments that are dedicated to immediate disaster recovery situations.
---