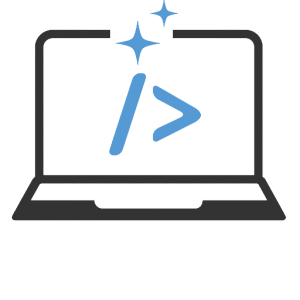 Most companies are too busy concentrating on developing their business to pay attention to server management until something goes wrong. A big number of businesses are not aware of the newest server management trends or simply do not have the expertise and industry knowledge to keep pace with the emerging server technologies.
However, servers remain the most important part of the businesses' IT infrastructure. They ought to be dependable, secure, accessible 24×7 and fast. They must be aligned and ready to support company's goals and growth velocity. They must be regularly monitored, managed and maintained.
Get Proactive
That's where Guardfox can help. With more than 10 years of experience and latter-day technical expertise, we can manage all aspects of your servers' day-to-day operations. With any hourly or subscription based plan from Guardfox, we will apply a full set of automated services that will ensure your servers' ultimate performance 24 hours a day, every day.
Guardfox Server Management services cover installations, upgrades, troubleshooting, maintenance, monitoring, OS updates, and much more. You get complete peace of mind for a predefined reasonable cost.
Become Proactive
With over a decade of experience and premier contemporary technical expertise, we are experts in managing all facets of everyday server operations. We apply a fully tested set of automated processes, with each Guardfox server management plan, to guarantee efficient server performance at all times.
Services included in Guardfox Expert Server Management plans amongst others include:
Installations
Upgrades
Troubleshooting
Maintenance
Monitoring
OS updates
You can be rest assured of top-of-the-line server performance at an affordable cost.
Processes we apply in efficient server management
With automated and manual routine checks undertaken round the clock, we are able to pinpoint technical glitches immediately they occur. The automated monitoring system is a proprietary solution developed in-house by Guardfox that is tweaked to eliminate triggering false positives.
Automated monitoring proceeds in five-minute intervals 24/7/365, and when the technical glitch cannot be self-resolved within ten minutes, an error report is sent to the appropriate system administrator.
We ensure vital safety of your servers by carefully calibrating security rules first, followed by thorough intermittent audits. Dedicated safety audits can be done on client's request.
We habitually update the OS and installed software when stable releases are available and in time, to ensure that servers are functioning at optimum capacity.
We see to it that your servers are optimized for maximum productivity and efficiency.
We provide consultancy services to server owners and administration, on several issues related to server performance and productivity.
* — Prices excl. VAT
** — On specific request by client
We see to it that your servers are optimized for maximum productivity and efficiency.
We follow industry best practices in ensuring topmost security of your servers, by following strict security measures and installing appropriate security software and patches.
Compatibility with hosting groundwork
We ensure that your system infrastructure communicates seamlessly with hosting servers and hosting paraphernalia such as web hosting control panels (Cpanel, Plesk, Directadmin etc)
Regular encrypted backups are performed to ensure top safety of data against loss and unauthorized access. Facilities are also in place to carry out top-notch data recovery if so required.
To expand the capability and functionality of a server, we routinely install additional software and carry out discrete adjustment.
We undertake regular market analysis and have our ears on ground to note any breakthrough in server technologies and products, for rapid assessment and subsequent implementation on client systems.
Make an informed choice of server management option or alternatively have us make a detailed technical assessment, after which we will recommended an appropriate server management option. We will also provide a platform for your needs and concerns to be tabled, accompanied by elucidation of all aspects of our server management service in a simple and as-it-is form.
Reach out to us today to get started on achieving the highest possible server efficiency!