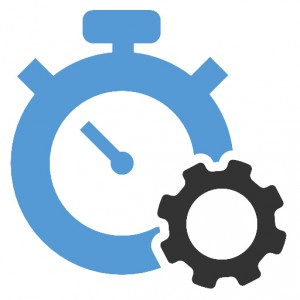 Trusted high availability solutions for eliminating scheduled and unexpected downtime
Achieving maximum accessibility and temerity to tolerate traffic overload are the top objectives that necessitate the development of high availability systems. These systems often require execution of tailor-made technical solutions to support seamless functioning of the establishment, and to meet end-user needs.
Expert innovative design is incorporated into development to ensure that should one or more components suddenly fail, technical processes will proceed with no disruption, and there will be efficient management of standard recommended.
Stages in the development of high availability systems:
Carry out an all-inclusive examination of the client's current situation
Conduct exhaustive analysis to prognosticate the peak loads of the system and enumerate viable solutions
Undertake development of the system and propose technologies necessary for scalability and fault-tolerance
Features and Benefits of Cluster Technology:
Minimal risk and enhanced redundancy
Cost-effective solution with possibility to deploy clusters on both physical or virtual servers
Maximized transparent growth(ability to add more servers), without affecting the whole system
Using expertise gained from decades of experience, Guardfox is able to implement high availability solutions with unrivaled success for projects with varying complexities, including outsized online retailers, composite websites with multimillion daily visitors.
Options for cooperation
We offer a healthy variety of plans for our clients, to match differing needs. These needs cut across objectives, time frame, and completion level of a project. Plans we offer include:
Fixed billing – Appropriate for whole project development or development of distinct modules whose technical specifications were stipulated by Guardfox engineers.
Hourly billing – Appropriate for projects that involve incomplete revision of the distinct modules of a system.
Recurrent billing – Appropriate for longstanding projects, which involve considerable workload to be performed by Guardfox for the duration of the project.
Guardfox is here to help you manage and resolve any high availability challenges that burden your business, regardless of if they are existent or have been forecasted to be in the horizon. Get in touch with us now to get expert help.