State of the art VoIP management from Guardfox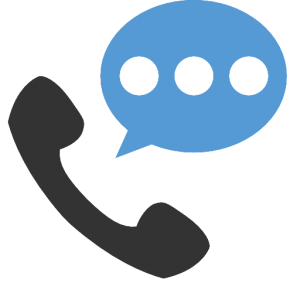 The sphere of business in contemporary times has transcended county, state, districts, regional and national boundaries. Often, businesses engage in voice communications with clients situated at opposite ends of the globe. The traditional solution is the use of telephones. Though very useful, the use of the traditional mode of voice communication cumulatively incurs high overhead costs.
Financial probity thus necessitates the use of a cost-effective solution with comparable efficiency. Our recommended solution is a VoIP PBX system. The cost savings are immense without additional inconvenience. Guardfox provides telephone numbers (DID) in most countries of the world.
VoIP PBX
Using the associated Interactive Voice Response (IVR) system, you will always be able to stay on the tab of all incoming calls. The system is designed to manage the use of several company numbers (ideal of large businesses with established presence in several countriexxxs and regions).
The IVR system first identifies which number is receiving the incoming , in instances when there more than one number is supported by the system, after which an interactive voice menu is brought up in the language most frequently used by the caller.
Support for multiple numbers gives you the ability to route your clients directly to the appropriate department by dialing matching extensions. Guardfox engineers are trained in VoIP PBX deployment and management. Thus, we are able to provide cream-of-the-crop VoIP PBX services to small firms and large call centers as well.
VoIP PBX Management Services and Expertise
Development of substructure and VoIP network
Streamlining resources required for smooth implementation of a VoIP PBX project including average daily number of calls, number of VoIP lines
Defining security policies, VPN configuration amongst other vital technical properties
VoIP infrastructure management, including service quality, resource use, optimum productivity
Optimization of existing VoIP resources through reconfiguration and troubleshooting
VoIP hardware and software setup. Supported brands include Asterisk, OpenSER (Kamailio)/OpenSIPS, FreePBX (and derivatives such as Trixbox, Elastix and FlashPBX)
Redesign and Extension of existing VoIP resources
Load balancing configuration
Get through to us using any of our communication channels to get detailed information about our VoIP PBX setup and management service.
VoIP PBX setup and management cost
On receiving a blueprint of your proposed communication network, we will respond with a custom quote of the cost for implementation. If you require management services for an existing communication network, we will require a discrete description, to which we will provide a cutom quote of pricing.
---